Ductless AC Specialists Serving Knoxville, Oak Ridge, TN & More!
Is your HVAC system driving up your utility bills or simply failing to keep you comfortable? A ductless AC installation from Chaffee Air could be the solution you're looking for.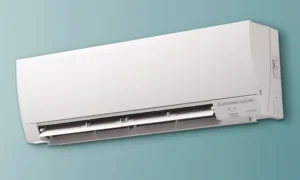 As a Mitsubishi Diamond Dealer, we proudly offer a variety of ductless heating and cooling options to meet our customers' needs. These highly efficient, ultra-quiet systems can be installed nearly anywhere. Their variable speed compressors allow Mitsubishi ductless heat pumps to maintain optimal indoor comfort levels year-round.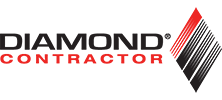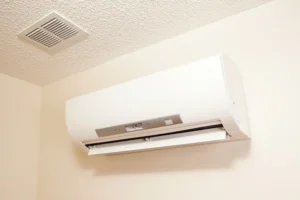 Benefits of Ductless HVAC Systems
Versatility is just one of the advantages of ductless AC and heating. These innovative systems offer a wide range of benefits to folks in Clinton, Knoxville, Loudon, Oak Ridge, TN, and the surrounding areas.
Ductless AC installations are far less intrusive than traditional central air systems. Small holes drilled behind the air handlers are the only alteration made to your structure.
With a ductless system, a separate thermostat controls each air handler. Hand-held remotes let you fine-tune your comfort by adjusting the temperature or changing the fan settings.
Ductless AC systems offer substantial financial savings on utilities. They use up to 60% less energy than electric heaters and up to 30% less energy than window air conditioners.
Ductless Solutions for Every Situation
Whatever your comfort requirements, there's a ductless system perfect for you. If your home can't easily accommodate ductwork, ductless HVAC equipment offers an energy-efficient solution. Mini-split and multi-split systems are some of the most efficient HVAC systems available today. Ductless heat pumps provide both heating and cooling, so you save on energy costs year-round.
Ductless mini-splits are also the optimal choice for point-of-use applications like room additions or converted garages. In contrast to window air conditioners, ductless AC won't spoil your remodeling project by blocking a view. Whisper-quiet operation means you can relax and enjoy your new space in peace and comfort.
A Zoned Approach to Indoor Comfort
Imagine an HVAC system that lets everyone in your household experience their ideal temperature. By eliminating the need for ductwork, ductless AC makes this possible. With a ductless system, there's no need to heat or cool unoccupied spaces.
Unlike conventional systems that circulate air through your entire home, ductless units deliver conditioned air directly into designated areas. Multiple air handlers with independent controls let you maintain different temperature and fan settings in each zone.
A Ductless AC Service You Can count On
As a Trane Comfort Specialist, we're known for expert installations and repairs informed by decades of experience. Our NATE-certified technicians take tremendous pride in delivering honest, customer-oriented HVAC services. Each of our clients can expect fair, flat-rate pricing and quality workmanship every time they call us. Best of all, every service we offer is backed by our 100% satisfaction guarantee.
We have an A+ rating with both Angie's List and the Better Business Bureau. Call Chaffee Air today for ductless AC repairs, maintenance, or a new installation.