Professional Water Heater Installation for Tanked & Tankless Water Heaters in the Greater Knoxville Area
Your water heater delivers dependable convenience and comfort to your family by providing a reliable source of hot water for a multitude of life necessities, including personal and household uses. That's why Chaffee Air offers high-quality, new water heater models and professional water heater installation in Clinton, Knoxville, Loudon, Oak Ridge, TN, and the surrounding areas.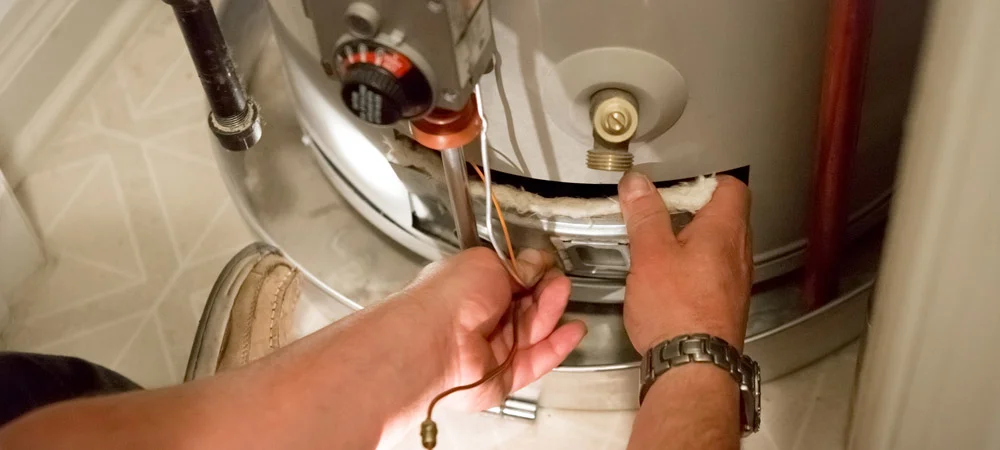 Selecting Your New Water Heater: Tanked or Tankless
Choosing the right water heater for your family's needs is one important step toward making your home the haven of comfort and convenience that it was intended to be. You'll first need to choose which type of water heater you prefer: a storage type (i.e. tanked) or an on-demand type (i.e. tankless).
Within the storage category, you'll find a few different types, including conventional, solar, and heat pump models. At Chaffee Air, our water heater experts can help you assess your needs to determine which type would prove most practical for your home.
The Advantages of Tankless Water Heaters
Tankless water heaters offer a few valuable benefits that make them a practical and cost-effective alternative to traditional tanked water heater models for many modern homes. By heating water as it's needed, tankless water heating technology can save you money by eliminating the energy losses that occur when water is left sitting and must be kept hot until used.
Another advantage is that tankless models boast a longer life expectancy than tanked models. Tankless units average 20-plus years compared to tanked units, which average 10 to 15 years. We offer quality tankless systems from respected brands like Navian and Rinnai.
Water Heater Selection: Additional Considerations
With conventional, tanked water heaters, which heat and store hot water for later use, factors like tank size, fuel type, energy efficiency, and annual operating costs are considerations that should be carefully weighed to determine which model and size, or water storage capacity, will be required to meet your family's peak hourly hot water usage needs.
In addition to the last three factors mentioned above, tankless water heater selection is based on the required flow rate and temperature rise required to heat a sufficient amount of water to meet your family's needs. Again, these are areas where our water heating specialists will be able to provide helpful guidance.
Your Water Heater Installation
Regardless of whether you choose a tanked or tankless water heater, our professional water heater installation experts will provide the same high-quality service. Call Chaffee Air today to schedule your free consultation to discuss the many factors that will figure into your decision of which water heating technology to buy and how to correctly size your new water heater for optimal efficiency and convenience.