Money Saving HVAC Maintenance Plans for Knoxville, TN & Surrounding Areas
Safeguard your indoor comfort with professional HVAC maintenance services from the experts at Chaffee Air. Our service area covers Clinton, Knoxville, Loudon, Oak Ridge, TN, and the surrounding areas.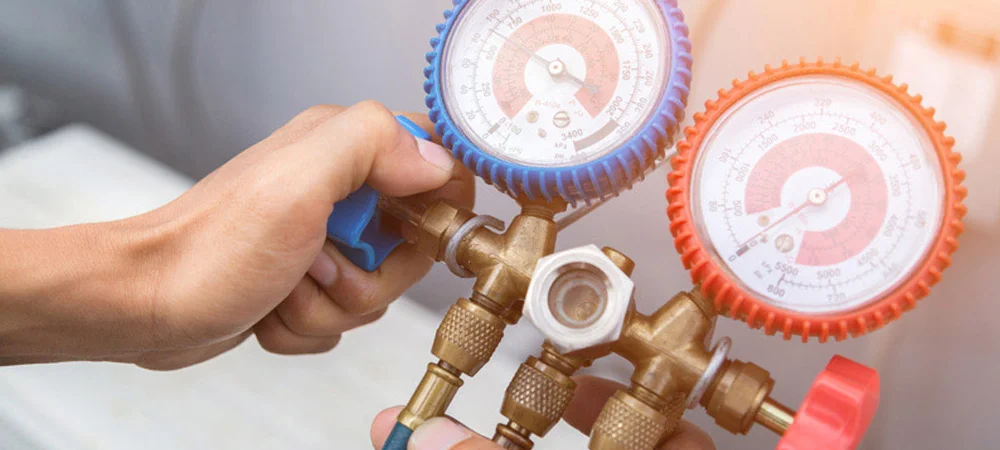 HVAC Maintenance Services from Chaffee Air
At Chaffee Air, every precision tune-up we perform is tailored to the needs of your particular system(s). Keeping up with regularly scheduled maintenance for your HVAC equipment helps to ensure optimal performance while minimizing breakdowns and other repair issues. Doing so also improves energy-efficiency and can significantly extend service life. Listed below are some of the tasks we perform during routine maintenance
All Precision Tune-Ups
Check thermostat
Inspect filters
Check electrical connections
Check blower wheel
Record outdoor temperature
AC/Heat Pump & Air Handler
Check refrigerant type and level
Check suction pressure
Check indoor blower
Check contactor
Check fan cycling
Check outdoor coil
Check indoor coil
Check/run defrost cycle
Check reversing valve
Check safety controls
Check capacitor
Record compressor amps
Lubricate condenser motor
Run capacitor(s)
Check blower capacitor
Electric Air Handler
Check voltages
Check air handler electrical connections
Check element amps
Check contactors
Check fusible links
Gas Heating Systems
Inspect heat exchanger
Clean/check burners
Check ignition assembly
Check drains
Check gas pressure
Check pressure switch
Check flame sensor reading
Check draft
Check temperature rise
Check fan & LMT control (volts & amps)
Check vents/flues & termination
Lubricate draft inducer
Maintenance Agreement Package Pricing
Is it time to schedule a tune-up for our HVAC system? Call us today to sign up for one of our preventative HVAC maintenance plans. The price of a regular tune-up is normally $125.00 per unit. All plans must be pre-paid to receive the lower rate.
*All HVAC Maintenance Packages include two maintenance visits per year.
VIP Maintenance Membership
Get BOTH an HVAC and Plumbing Tuneup for 1 low monthly price
Two HVAC Tuneups per year
For 1 HVAC System
One Plumbing Tuneup per year
-water heater flush
-whole home plumbing inspection
-including PRV adjustment
1 Year Plan
$199
No Auto Renewal
Monthly
$13.25/mo
Cancel Anytime
Additional HVAC System
add $5/mo
Highly Qualified HVAC Contractors
As a Trane Comfort Specialist, we're extremely proud to provide residents and small businesses in Knoxville and nearby communities with honest, customer-oriented HVAC services. Our NATE-certified technicians are known for expert installations and repairs informed by decades of experience. Each of our clients can expect fair, flat-rate pricing and quality workmanship every time they call us. Best of all, every service we offer is backed by our 100% satisfaction guarantee.
Our professional credentials include an A+ rating with both Angie's List and the Better Business Bureau. Contact the professionals at Chaffee Air today to enroll in one of our HVAC maintenance programs.