Reliable 24-Hour Furnace Service by Knoxville's Preferred Heating Contractor
In Clinton, Knoxville, Loudon, Oak Ridge, TN, and the surrounding areas, our winter weather makes having a reliable heating system essential to your comfort. The team at Chaffee Air has the resources, experience, and skills it takes to keep your indoor environment warm and toasty. We are proud to offer our professional 24-hour furnace service to the greater Knoxville area.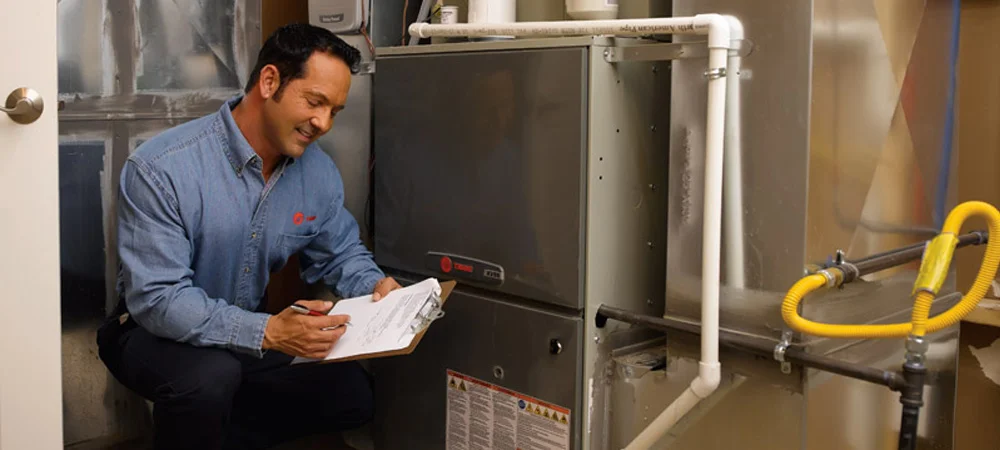 Professional Heating Repair
When a broken heater leaves you shivering under the covers, your comfort depends on the skills of your heating contractor. Trust Chaffee Air for the quality furnace service you need when your heating system can't keep you warm. Our NATE-certified technicians have gone through extensive training to ensure they're ready to resolve the problem.
From state-of-the-art systems to older-model furnaces, we repair all types of residential and light commercial heating equipment. Give us a call, and our technicians will soon get to the root of the issue. We'll explain the situation, give you an honest cost estimate and get right to work.
Heating System Installations
When it's time to replace an outdated heater, count on Chaffee Air for an expert installation. Our heating systems come in a range of price points with a variety of features, so you're sure to find the one that best fits your needs. Once you've chosen your ideal heater, our heating contractors will perform a load calculation to determine the optimal system size.
This analysis takes into account numerous factors like square footage, insulation values, and site orientation. We're not satisfied until we're certain your new furnace or heater will operate effectively and efficiently all winter long.
Heating System Maintenance
Regular tune-ups play a critical role in ensuring your heater stays in good working order. Enrolling in a maintenance plan with Chaffee Air will help you stay comfortably warm when temperatures take a tumble. Maintenance is particularly important for fuel-burning heaters.
A neglected furnace can allow combustion byproducts like carbon monoxide to infiltrate your home or small business. Proactive care from a qualified furnace service has financial advantages too. You'll save money on utilities and repair costs, in addition to avoiding premature replacements.
Expert Furnace Service in Knoxville, TN
As a Trane Comfort Specialist, we take pride in supplying local residents and small business owners with honest, customer-oriented HVAC services. We're well-known for our expert installations and repairs informed by decades of experience and covered by our 100% satisfaction guarantee. Our customers always receive fair, flat-rate pricing and quality work.
Our accreditations include an A+ rating with both Angie's List and the Better Business Bureau. Call Chaffee Air today to schedule your next heating appointment.